Excellence in Corporate Website!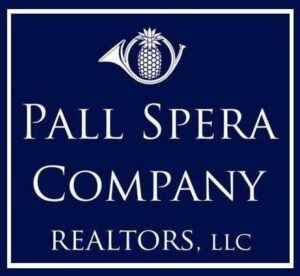 The following Press Release appeared in the March 17 issue of The Stowe Reporter.
Pall Spera Company Realtors Earns Website Quality Certification
Stowe, Vermont – March 14, 2011 – Pall Spera Company has earned the Website Quality Certification (WQC), presented by Leading Real Estate Companies of the World® to member companies that have demonstrated excellence in website design, functionality and execution.
Every aspect of the site, www.pallspera.com, was reviewed to ensure exacting standards were met in six key areas, ranging from design and content to human interactivity to search engine optimization.
The WQC was introduced in 2009 to recognize and encourage superior websites among Leading Real Estate Companies of the World's 600 member firms. Pall Spera Company is one of 111 applicants to earn the 2010 WQC designation.
"With over 90% of people using the Internet in their home search, it is essential for any successful real estate firm to have an engaging, informative and easy-to-use website," notes Pam O'Connor, president/CEO of Leading Real Estate Companies of the World®.  "By earning the Website Quality Certification, Pall Spera Company Realtors has demonstrated that it provides vital online resources to home buyers and sellers."
# # #
A business website is a marketing tool, but more than this, it is a product of dedication. The amount of work that goes behind the choice of format, color and content does not necessarily cross our minds as we navigate through the site to find what we are looking for. For this reason, I would like to take a moment to acknowledge the awesome work and coordination of creative thoughts from my colleagues, Jasmine Stutzenstein, Marketing Director, and Paul Geary, Director of Technology and Communications.
Receiving the Website Quality Certification is a great honor. It is also a reminder to innovate consistently and to seek out the best strategies and most professional avenues to serve home buyers and home sellers. Our website is our virtual storefront, one that must open a door to success for all parties involved. As with any good relationship, this requires conscious effort.
Thank you.