How Motivated Are You? – Part 1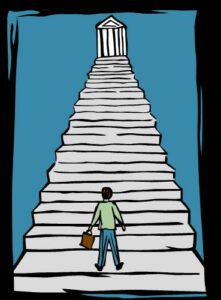 Although their circumstances may differ, home Sellers and Home Buyers fall into similar categories of motivation. For instance, both may have a sense of urgency following a job transfer, changes in income or household. On the other hand, buyers and sellers alike may simply wish to test the market. While this provides more latitude for both parties, it also means that a seller who is eager to sell must somehow be matched with a buyer who is eager to buy.
As you might imagine motivation to sell or buy increases with urgency. In a typical market, there are usually more sellers who find themselves in a must-sell situation than buyers who feel they must act now. In fact, some buyers will only act when they encounter the ideal home. By identifying motivation levels, a Real Estate professional can greatly increase the chances of bringing buyers and sellers together.
Buyers, in fact, require a bit more work. Think about it, as a buyer, you come to an agent with a vision, not with a finite product. It requires more time and more discussion to ensure your requirements, tastes and level of motivation are understood and become part of a plan that matches your expectations. A buyer must identify and communicate such details as price range, preferred property and community features, type of home, type of lifestyle, commute time and so on.
Sellers, on the other hand, can list in a matter of hours. In any case, there are simple steps buyers and sellers can take to get ready and begin to set up a plan of action. This requires asking and answering specific questions. These, in turn, act much like stepping stones, or more accurately like landmarks on the map to your goal and ensure buyers and sellers meet along the way, before too long.
Tune in this Wednesday, February 9, for an overview of those questions and steps in Part 2 of this article.