How Motivated Are You? – Part 2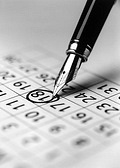 A pre-qualification letter from a lender is like a VIP pass; it supports the credibility of the buyer. In addition to this, it can ensure a smooth house hunting experience.
In Part 1 of this three-part article, we determined that buyers and sellers have similar motivations, but not necessarily in the same proportions. A Real Estate Agent can help buyers prepare the course of action that best suits their goals. In this article, we will examine some initial steps buyers can take to make sure everything works to their best advantage.
So, back to the pre-qualification letter. The thought of reaching out to a lender before you even set foot beyond the For Sale sign of the house of your dreams can be scary. Rest assured; the pre-qualification letter is not binding in any way. What it is, however, is an indispensable tool. It will help you determine what you can afford and, more specifically, what YOU feel willing to spend.
You alone can determine your lifestyle and priorities. Discussing your financial boundaries and flexibility with a lender and with your family will influence your search and efficacy greatly. With this in hand, you can now begin to plan your strategy.
Next, set deadlines for yourself. You can always revise them as you go, but having a set time line in mind will help you adhere to a personal commitment and set in motion actions whose progression you are able to measure.
Go ahead! Mark your calendar for each of the following steps.
Move into the new house (setting a date is part of the dream – it sets your target)
Meet with a lender to get pre-qualified
Write down your housing budget
Interview 3 Real Estate Agents
Meet with a Real Estate Agent (simply to brainstorm for now)
Choose an agent
Begin to view properties
Call around to find a mover
Begin to list what gets moved, stored, tossed, donated…
Taking steps that self-propel your efforts will put you in the best frame of mind to be effective in your communications with Realtors and sellers and to navigate the journey ahead with as much ease as possible.
In Part 3, we will review additional take-charge strategies that can help you secure an accurate vision of your next home and lifestyle.
If you missed it, click HERE for Part 1 of this article.