6 Best Places to Retire in Vermont
There's no better place to retire than in the serene state of Vermont. With its peaceful rural atmosphere and tight-knit small towns, Vermont offers retirees a welcoming place to spend their years of rest and relaxation. If you're considering moving to this cozy state after resigning from the working life, the 6 towns below should be at the top of your option list. These towns are ranked as some of the best places to retire in Vermont.
1. Montpelier
Montpelier continually pops up on lists like these because of its many retirement-friendly features. It's known as a "walker's paradise": with an exceptional walk score of 90 out of 100, Montpelier makes it easy for retirees to get around and run daily errands without a car.
The community itself is very active, hosting regular potlucks, festivals, and other cultural and social events. The local Senior Activity Center offers interesting classes every year, including art, photography, music, foreign languages, technology, and exercise. You'll find it's easy to make new friends, thanks to the center's additional group meetups, dances, and clubs.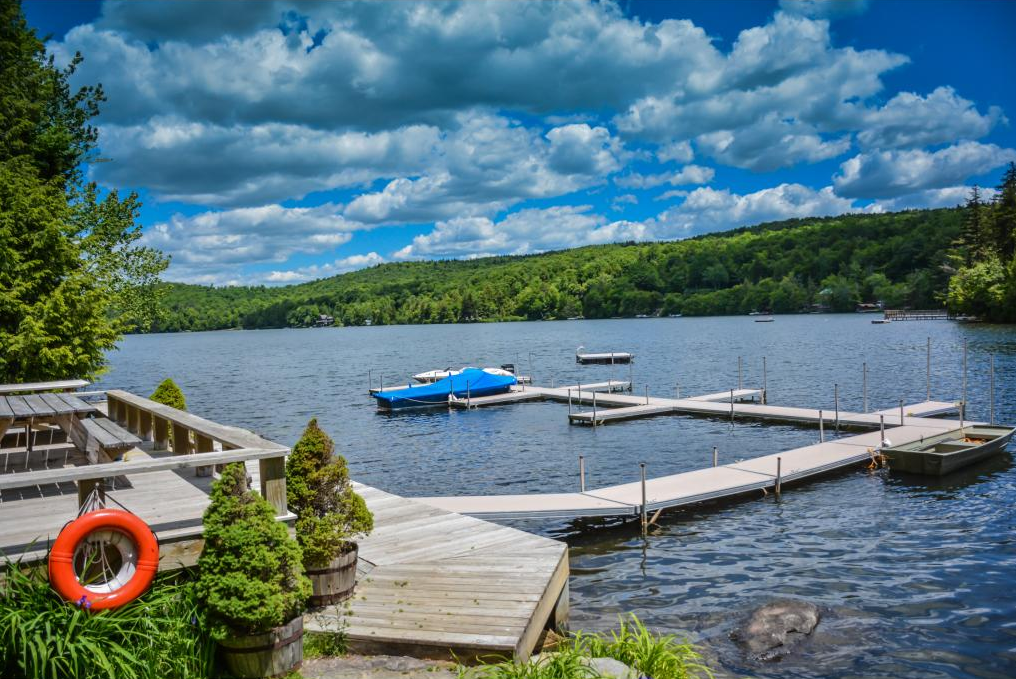 2. Wilmington
Among the historic buildings in Wilmington, you can find a number of boutiques, eateries, and art galleries. This town is home to many leisure opportunities, such as the luxe Haystack Mountain ski resort, several sprawling golf courses, and pristine Lake Whitingham.
Generally speaking, housing prices here are 23% lower than the rest of Vermont, which makes it very affordable to buy a home for retirement. Wilmington's average home listing price is $406,851.
3. Morristown / Morrisville
History lives in the architecture of this traditional New England region. Morristown and Morrisville may be a small community, but its thriving social scene creates a balance of peace and entertainment. Its population is just under 2,200, and the median age is about 10% higher than the rest of vermont. This mature skew keeps the town's atmosphere tranquil and relaxed.
Safety is a priority here, as evidenced by the town's dramatically low crime rate (55% lower than the national average). Morristown's average listing price is $326,518.
4. Cambridge/Jeffersonville
This delightful area is home to some of the best skiing in the region, but is also known as an idyllic place to live quietly. Cambridge/Jeffersonville offers country living at its finest. Farmlands and rural scenes will be aplenty as you go on leisurely drives through the township. The Cambridge Crossroads Project keeps the local event calendar full of activities like art classes, support groups, musical performances, and more.
When compared to Vermont state averages, this town's cost of living is 3% lower, and the median home price is 17% lower.
5. Waterbury
Waterbury is a flourishing town with a lot going for it. Crime is practically unheard of here, with the town ranking as safer than 97% of all other U.S. cities. It's just a short drive to regional attractions like Sugarbush Ski Resort and Stowe, and there are plenty of fixtures right at home as well. Breweries and wineries abound, and the Ben & Jerry's ice cream factory is the town's claim to fame.
Whether you're looking for a downtown residence or something on the outskirts, it's easy to find a handsome and affordable home here for living out your golden years.
If you'd like to become the proud owner of a beautiful home in the "Northeast Kingdom", or any of Vermont's other beautiful destinations, contact us at PallSpera today. We'd be delighted to help you find the home of your dreams, the home you deserve. Our specialty lies in finding properties that match every buyer's unique needs and preferences, ensuring that every sale is a perfect match. With over 25 agents on board, our team is ready to begin your quest for the ideal abode.